The Long Island Academy of Fine Art was unofficially started by Robert and Flora Armetta in 1999, when Robert began teaching a drawing class in the basement of the First Congregational Church on Main Street, in downtown Riverhead, NY.  In 2000 we officially became LIAFA. In early 2008, in order to gain better classroom space, grow in quality, and make the resources of LIAFA more accessible to a greater number of students throughout Long Island, we moved to a larger space, and significantly expanded class offerings and our faculty.  After being heavily involved at LIAFA for several years, Steve Forster and his wife Rebecca took over directorship in early 2014.
The Long Island Academy of Fine Art was the first school for classical art studies on Long Island, and since its founding it has established itself as the premier art academy on Long Island. LIAFA attracts students both local—from Glen Cove, Oyster Bay, and points further away in Nassau County and Suffolk County—and also from Queens, Brooklyn, NYC, and beyond. At the Long Island Academy we uphold the highest standards of classical academic drawing, painting, and sculpture, and offer courses for young artists (kids ages 8 – 13), high-school students, and adults of all levels and abilities, from novices to professional artists. All of our classes are taught by exhibiting professional artists with thorough MFA training. The Academy closely adheres to the strict program of study that we experienced as students at some of the best art schools both here in the U.S. and in Europe. At the very core of the classes is our primary objective: training a student's eye to see accurately and with sensitivity. We have focused our school on this task, offering the option of following a progression of classes to help the student achieve this step-by-step (Atelier program), or students can take classes à la carte in subjects that interest them. The Academy offers an array of classes dealing with an assortment of other disciplines, such as sculpture, color theory, and composition.
We invite you to call us at 516-590-4324 and set up a time to come and visit the school!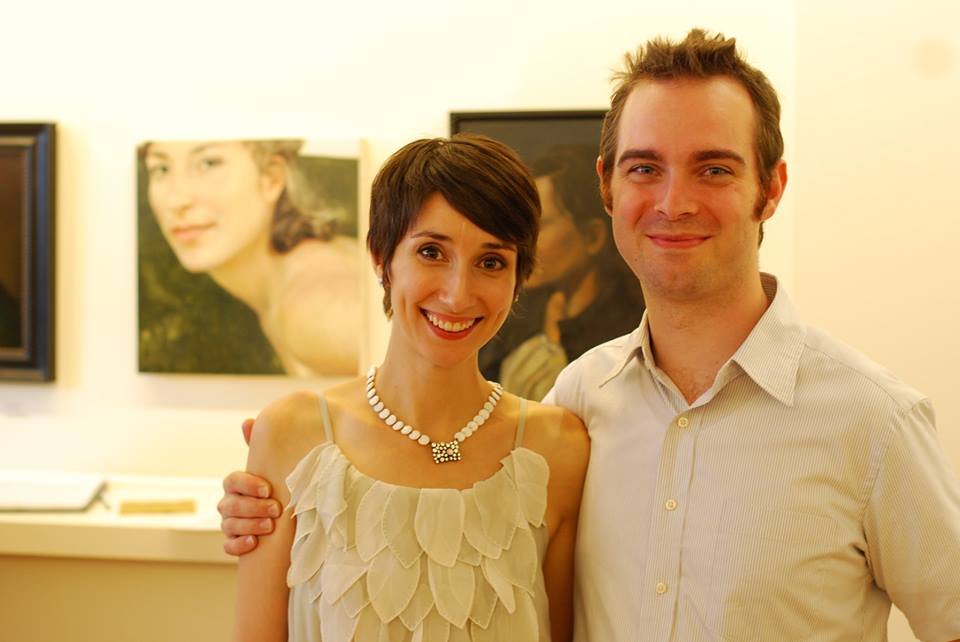 Steve & Rebecca Forster
Directors