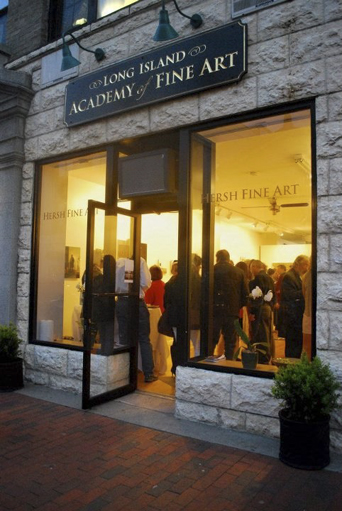 Welcome to the Hersh Fine Art Gallery
Hersh Fine Art, the gallery of the Long Island Academy of Fine Art, is dedicated to exhibiting contemporary works of art—drawings, paintings, and sculpture—of the highest quality. We partner with artists from around the country, with a wide variety of backgrounds, disciplines, and styles, to bring vital new work to Glen Cove and to greater Long Island. We value artistic training and a sincere love of craft, and we seek out work that is compelling and meaningful, as well as beautiful.
The gallery and all gallery events are free and open to the public.  The gallery is open when classes are in session or by appointment.  Please call 516-590-4324 or 904-384-1081 to schedule an appointment or with inquiries related to the artwork.