Online Mentorship Program

ONLINE CRITIQUES WITH STEVE FORSTER
Attending regular classes isn't the only way you can grow artistically.  We are now offering affordable, customized, individual online critiques for artists who are working remotely!  All levels of experience and 2D media are welcome, including digital art.  Online critiques offer: a broad digital paint-over to help you visualize your direction, address specific issues in your work, or cover more general color and drawing concepts.
Cost: $45 for 30 minutes, $60 for 1 hour
The number of critiques is entirely up to you.  Follow these steps to get started!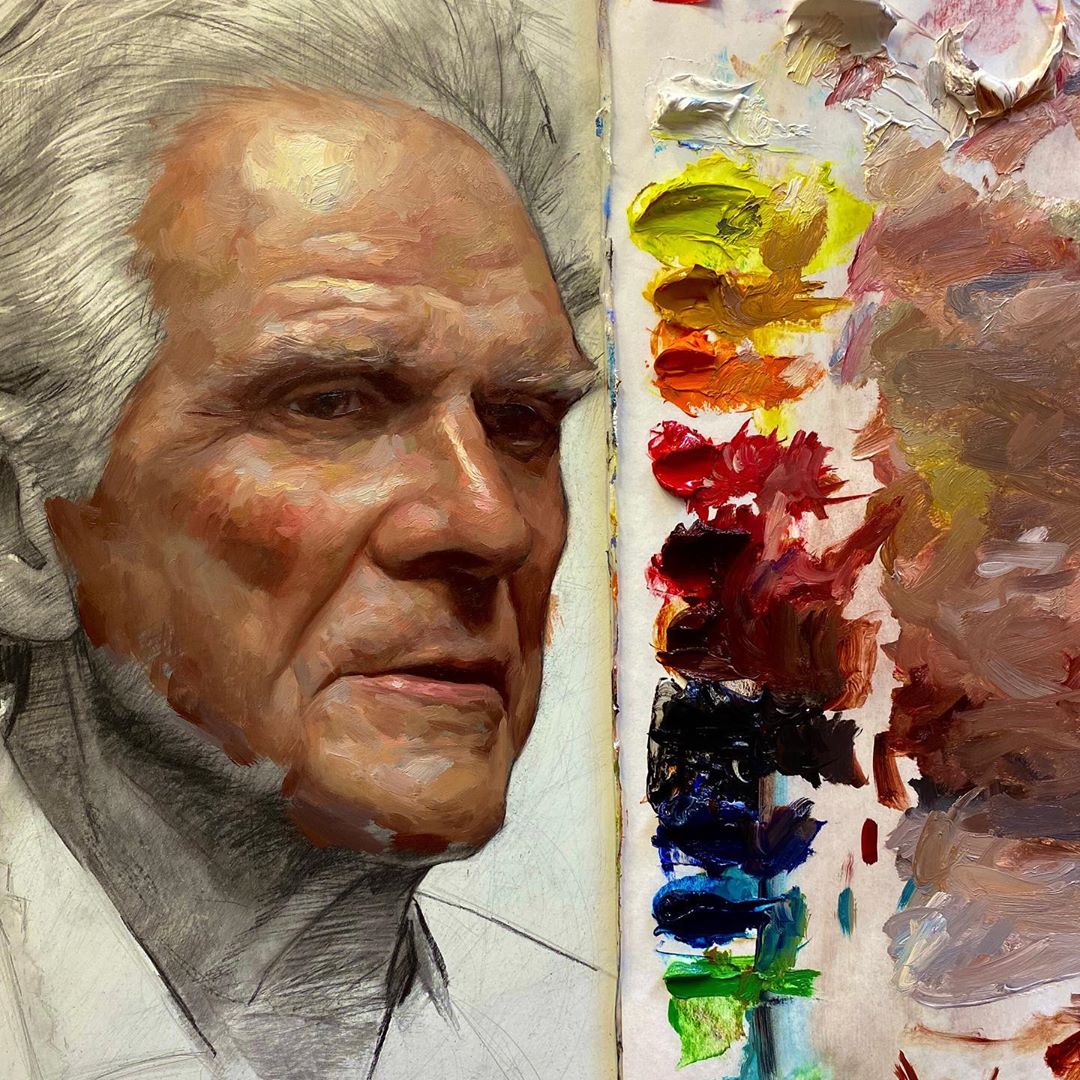 (art by Director Steve Forster)

Online mentorships with Steve Forster are currently on hold.  If you want to be alerted when lessons resume, or to inquire about pairing you with another teacher, please email us at rebecca@liafa.com.  If you are new to LIAFA, email to introduce yourself.  Include in your email a brief description of your goals or what you need help on. Examples could be:
you have a specific problem with your work you need guidance to solve
you want a general critique on your progress and input on how to improve
you have a reference photo but don't know how to start
you are a beginner or want to learn a new skill and want lessons and exercises at the teacher's discretion

Once we agree on a lesson time, send $45 or $60 (or multiply for a bundle of lessons) via PayPal or Chase Quickpay/Zelle to rebecca@liafa.com, or Venmo @LIAcademy. 
Email rebecca@liafa.com with your high-quality reference images from which you'll be working, if you have them.  Also send a high-quality image of your work in progress if applicable.  Please make sure that your colors show accurately in the photo and that the image is crisp.  If you have reference material but need help knowing how to start, let us know.  If you are a beginner and want to learn fundamentals, let us know and skip this step.

Please download the latest version of Zoom.  After scheduling your lesson, you will receive a Google calendar appointment invitation.  In the event description, there will be a link to your Zoom meeting.
"I have been studying with Steve Forster long distance for the last three years, for 4 months every winter. There are no classes around me when I'm away of the caliber to which I have become accustomed with Steve both at LIAFA and on video.  Without Steve's video classes and critiques I would be lost.  His instruction is as excellent on video as it is in person. I am so very lucky to have this incredibly talented instructor work with me." 
-Carole M.
Policies Regarding Online Mentorship Program
Payment of minimum $45 must be received before you send your images and discussion of your work begins.  Send payment to rebecca@liafa.com via PayPal or Chase Quickpay/Zelle, or Venmo @LIAcademy, with a note in the memo line as to the purpose of the payment (ex. "John Doe's 1st online critique").  If you are unable to use PayPal, Venmo, or Chase, please email or call us to arrange an alternative.
$45 buys one critique, approx. 30 minutes in length.  $60 buys approx. an hour.  While we are happy to answer your questions within the critique time, regular continued correspondence in-between critique will require additional payment as it extends the instruction beyond the scope of what is included in the $45 or $60 payment.
The student is responsible for sending us payment, images, and a description of goals.
Steve will be using Zoom for lessons, and lessons are recorded.  You may have access to your recording for up to 1 month after the lesson.  This Zoom video may not be posted online or shown publicly.
Refund Policy:  A full refund will be issued if you request it prior to receiving your critique.  No refunds are given for critiques that have already happened.