Teen Summer Intensive: Customized Program
If your teen's schedule is all over the place but college applications are looming, this option is for you!  We work with your schedule and interests to create a personalized program within our regularly scheduled classes. No commitment to a full season required. You pay á-la-carte so it is entirely up to you to create the summer experience you dream of! $50 per 3-hour class.  You must provide your own supplies (we can discuss what you need).  Some restrictions apply:
Rising Sophomores, Juniors, and Seniors only.
Intermediate and Advanced students only.  This program is not suitable for beginners.
Availability is limited.  Space priority will be given to students registering for the full summer course.

What are you interested in studying?  What are your goals?

What dates are you available?
Look at the schedule below.  Choose the classes that work for you.


Call 516-590-4324 or email rebecca@liafa.com to lock in your classes with your customized dates!  Payment will be due prior to your start date.
"A gem on the north shore of LI. Excellent working artists as teachers and classmates. An amazing environment which fosters creativity and imagination."
-Christina, mother of high school junior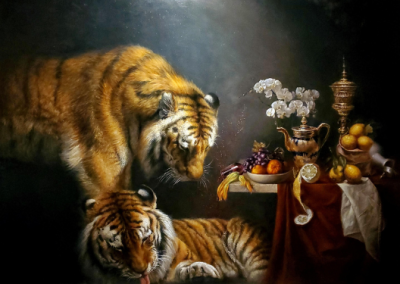 Day - TUE, April 11 - June 27
No class June 6 or June 13
Time - 10:00-1:00 OR 2:00PM
Instructor - Felicia Feldman
read more