We are putting our regular classes on pause.  In the meantime, we are excited to introduce a new, original 6-week program for online learning!  New students, out-of-town students, and local students are all welcome!  Get started today!
LIAFA is Long Island's premier art school, with art classes for kids (Kindergarten through 7th grade), teens (portfolio preparation), and adults of all levels and abilities. We offer training in the methods and techniques of classical representational art, as well as many other topics. Our primary goals are to train the student's eye to see accurately and with sensitivity, and to foster an environment in which students can grow in their understanding of art as well as in skill and confidence. Classes run year-round, seven days a week. Please visit us to see our studios, or call to arrange a trial class.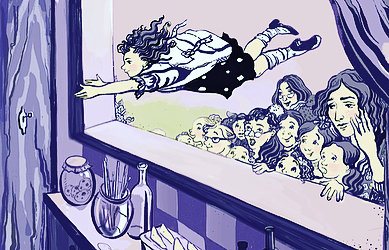 Youth Summer Programs
Grades K-12
This summer, your child or teen can develop skills in a focused and warm environment with other like-minded students. No prior experience is necessary.
Teens: Whether your teen is working on a portfolio or simply loves art as a hobby, we offer weekly classes or a customized curriculum that fits with your interests and schedule.
Summer Workshops for Young Artists: In addition to offering workshops in drawing and painting techniques, each week presents different unique classes that give students an opportunity to learn various art forms from professionals.