Youth Programs
Winter Session: January 8 - March 25 / UPCOMING Spring Session: April 9 - July 1
Little Artists Program
For grades K–2
This Winter we are launching our first-ever Little Artists class for Kingergarten through 2nd graders!  In addition to learning the basic principles of drawing taught in all of our programs and to all levels, students will get to explore color and materials in playful projects that are designed to hold their interest and expand their exposure to art.  Students will work through projects together, spending an average of two classes per project.
Portfolio Development Program
For Teens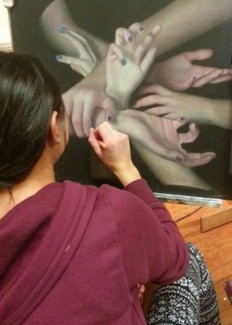 LIAFA's portfolio-development program trains teens to acquire key observational skills, using time-honored classical techniques.
For students working towards specific portfolio requirements, we provide one-on-one portfolio review and consultation. Instruction is individualized; students may begin at basic or accelerated levels. Classes in drawing, painting, and sculpture are taught by professional artists.
LIAFA students have a high success rate in receiving acceptance and scholarships to their first-choice art colleges.
Young Artist Program
For grades 3–7
The Long Island Academy of Fine Art offers a unique opportunity for young artists. Our program was created in the belief that children, if given the opportunity, are capable of producing adult-level work, as they did in the 19th-century French academies on which our training is based.
Classes in drawing, painting, and sculpture are taught by professional artists. Serious academic training is presented step by step, in a relaxed and inspiring atmosphere, so concepts are easier to grasp by younger students. Students learn skills that will prepare them for high school and college art-portfolio building.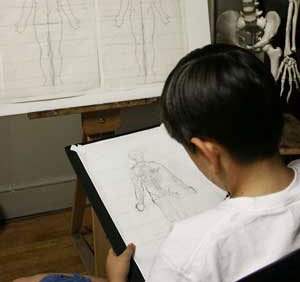 Late registrations are welcome!
Call to have your tuition prorated.
Please review our policies regarding make-ups, refunds, and enrollment here prior to registering.
Classes for K-7th graders are indicated. All others courses listed below are 8th grade and older only.
Click on each course name to find a course description and materials list! Each student will also be responsible for a non-refundable administrative fee of $5 per semester, per student